Snappy Lunch Breakfast and Lunch Menus
Whether you're a local or just passing through town, Snappy Lunch is the go-to spot for breakfast and lunch. Our menu is large enough to have something for everyone, and we're sure you'll absolutely love the classic entrées that have made us a famous destination here in Mt. Airy, NC. Grab a bite and enjoy our unique and nostalgic atmosphere today.
Breakfast Who can say know to a delicious, classic breakfast? Our breakfast menu is the best you'll find in Mt. Airy, NC, featuring hearty, homecooked favorites made the way you like them.
We use premium-quality eggs and meats, always promising excellence when it comes to freshness and flavor. Whether you're in the mood for a big breakfast plate heaped with eggs, sausage and bacon, or you're craving our made-from-scratch biscuits and gravy, we help you get the day started right with the best breakfast in town.
Lunch The lunch menu at our friendly Mt. Airy, NC restaurant features classic American lunch counter favorites like the BLT, Grilled Cheese and our decadent Breaded Cheeseburger. While you'll find plenty of tasty options to satisfy any palate, we're well-known for our World-Famous Pork Chop Sandwich! This wonderfully messy sandwich has become the trademark meal of choice for locals and visitors alike—you can't visit Mt. Airy without trying this legendary sandwich!

We make everything from scratch according to recipes we've developed over nearly a century in business—every dish is made with love and served up with the old-fashioned hospitality our region is famous for.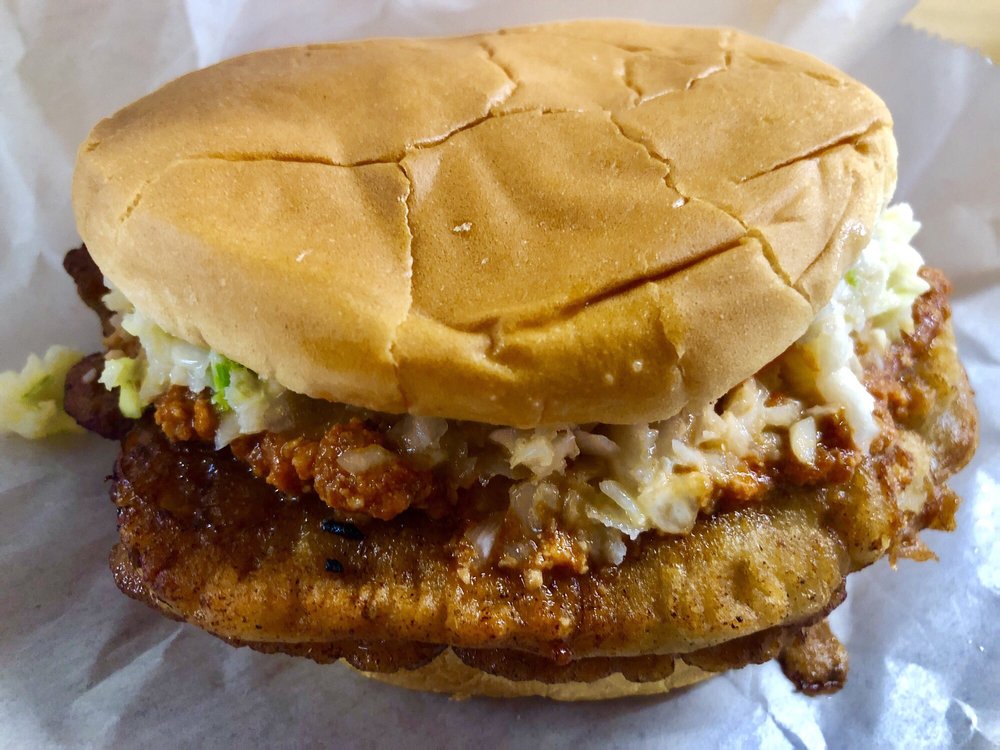 Enjoy the Best Meal in Town
At For nearly 100 years, Snappy Lunch has been serving up classic American favorites for breakfast and lunch. Stop by today and grab a delicious meal and experience customer service the way it's meant to be! Want to learn more about our menu? Give us a call at (336)-786-4931.